The Superior Vision in-network doctors in Mesquite, TX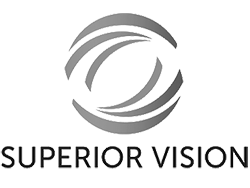 Dr. Lam at EyeMax Family Vision is proud to be an in-network Superior Vision provider, and we are eager to assist all Superior Vision patients in Mesquite and surrounding Dallas-Fort Worth communities with their eye care needs.
Whether you are ready to schedule your annual vision wellness exam or are ready to purchase a new pair of eyeglasses, our team is here and ready to help you maximize your vision insurance benefits while taking expert care of your eyes and vision.
When Superior Vision selects an eye care professional to be one of their in-network providers, it is because our doctors and professionals provide a high level of care and dedication in their patient care. Our Superior Vision in-network doctor, Dr. Lam, is committed to the eye health of your entire family, and we work hard to make sure that we can provide you with everything you need to see your world more clearly. We are conveniently located to provide you with easy access to excellent eye care. Stop by today to see one of our eye care professionals.
A full service Superior Vision provider
As an in-network Superior Vision provider, the professionals at EyeMax Family Vision have established themselves as eye doctors who you can trust to provide your entire family with the very best in vision service. Superior Vision's rigorous credentialing process assures you that we are not only able to provide you with top quality eye care, but also that we are well-versed in all of the services and allowances that you are entitled to so that you can get the full benefit of your coverage.
We know that insurance plans can be complicated, and we are happy to sit down with you one-on-one so that you understand and receive everything that your plan entitles to. We offer a full range of eye care services, including Superior Vision contact lens evaluations and fittings as well as eyeglasses. Our eye care professionals are qualified to provide vision care to your entire family, from the pediatric patient through to the special needs of senior citizens.
Helping Superior Vision take care of you
Superior Vision is a strong believer in taking care of all of their members, and that includes those who aren't currently wearing glasses or contact lenses. In order to ensure that your eyes are in the best possible condition and that vision and eye glass needs are detected and diagnosed as early as possible, Superior Vision urges all members to get an annual eye check up, and the professionals at EyeMax Family Vision couldn't agree more. Call us today at (972) 638-8600 to set up an appointment for your yearly eye health exam.
EyeMax Family Vision makes eye care easy
At EyeMax Family Vision we understand how busy you are. That's why we chose our easy-access location in the heart of Mesquite's shopping district, and why we are so proud to be able to provide you with the benefits that come with being a Superior Vision member. Call today at (972) 638-8600 and set up an appointment that's convenient for you or schedule online. We're happy to help.
Schedule an Online Eye Exam: